Customer ratings for 240 LTR New Wheelie Bin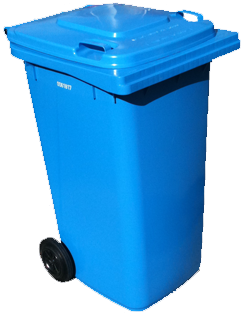 * Price inclusive of GST
Number of ratings: 17
Average rating: 4.8
Great, feedback from staff is positive
from Anonymous on 6/02/2015
Great. Easy to assemble the lid and wheels and great for office space
Five stars
from Anonymous on 13/07/2015
Delivery was quick and easy. The wheelie bins have worked perfectly. Wheels and lids are fault free. Strong and well made bins.
Just what I needed.
from Anonymous on 20/09/2016
I am halfway through setting this wheelie bin up for what I need it for but so far so good, As for the product? IT is perfect.
BUT just as important was the service at the coalface, I cannot fault the service I got, you and the team right down to the driver (who in my book, IS the one that deals with the customer) was great. Even to the point of going out of the way to help me, for that thank you very much.
Regards Rod.
PS I have just now looked at the other reviews, I am in unison it seems, with other happy customers.
Excellent!
from Anonymous on 16/07/2018
The bins were delivered promptly and were very clean on arrival. I ordered the blue and purple bins and the colour is really bright- exactly what I wanted!
Tops
from Anonymous on 20/07/2018
Always spot on.
high
from Anonymous on 18/03/2019
We don't order often, but I am very happy with your product and level of service.
Excellent - Just what you would expect - Quality item
from Anonymous on 2/03/2020
Great service, great product.